Glass Splashbacks Gold Coast and Brisbane
Get specialist advice from the kitchen glass splashback experts, servicing all Gold Coast and Brisbane Areas
Specialist Advice On Glass Splashbacks Design and Installation From Gold Coast To Brisbane
Coloured glass will give you that "wow" factor – transforming your kitchen into a visually stunning, contemporary design quickly and easily. Nothing beats the brilliant high gloss finish that is always easy to clean and the amazing modern clean lines of glass will leave you and your guests awestruck like no other kitchen surface can.
In order to create that something special, our design consultants will work with you to get the exact result you want. Each glass panel is custom made which means you can create a glass splashback as simplistic or intricate as you like.
Get the expert advice you need on anything to do with Glass Splashbacks!
For an obligation free design consultation, measure and quote
Call 07 5603 7700
Quality DOES Matter
Beware of cheap imitations and low quality glass – you really can't afford to risk it. There are two types of glass commonly used for splashbacks – the lower quality glass, whilst cheaper, often discolours upon installation and destroys the high quality look of a new or renovated kitchens. The colour you choose will not be the colour you get if your supplier cuts corners and provides the low quality glass.
We only recommend and use the highest quality glass in all our jobs – which has minimal iron content. This gives the same colour quality as traditional crystal glass as it is truly "crystal clear". We are able to source this very high quality glass from the best suppliers at the best prices which means ultimately its more cost effective to you PLUS ensures you get the most impressive looking splashback possible. Don't risk anything else!
Available In Any Dulux Colour
All our coloured splashbacks are custom made and matched to your exact requirements and can be painted ANY Dulux colour. Our expert design consultants can help you pick and match the perfect colour for your kitchen.
Or, you can visit the Dulux Colour Atlas website for some colour inspiration and we can match any Dulux colour by name and code. We can then provide a painted sample for you to approve before proceeding. So all you need to do is find a colour you like!
CALL US NOW FOR A CUSTOM QUOTE:
07 5603 7700
Technical Design For Splashbacks And Why Quality Is So Important
Measuring and Cutting
We live by the rule "measure twice, cut once" – we ensure that your glass splashback is cleanly cut and fits perfectly
Toughened, Quality Glass
We only use high quality glass, heated and toughened to Australian Standards
Accurate Design
We use experienced designers and installers to ensure precise installation with a quality finish
Colour Matching
We can help you choose the right colour, and ensure your finish is perfect with high quality glass
High Quality Glass is a MUST
To perfectly match in with kitchen colour schemes and décor, glass splashbacks are available in different colours and styles.
Applied two pack urethane can be spray-painted on to glass that has been pre-toughened and then it is either baked on or air dried.
Screen painted on the glass with ceramic frit baked on to it during the toughening process
Only laminated safety glass can be drilled or cut after the glass is toughened, not any other glass, therefore the required measurements have to be very accurate because no alteration can take place once the glass toughening process has taken place. Overall the varied artistic designs of glass splashbacks can be perfectly fitted onto the majority of kitchen surfaces but extra care is necessary for mounting of toughened glass.
Glass Splashback Warranty
Coloured Glass Splashback If you want to choose coloured glass for your splashback it is advisable to obtain a warranty against fading, delamination or similar degradation of the coating of the colour. Additionally its advisable to choose colours from recognised colour palettes only to simplify and reduce cost and interior design.
Of course you can choose to have digital images or patterns printed on instead which gives a stunning effect and a real "wow factor" to your kitchen!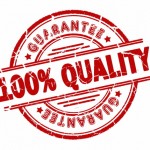 Glass Splashbacks Brisbane Prices and Installation
In general, glass splashbacks on the Gold Coast are the same price as found in Brisbane and are easily fitted by fully qualified and highly experienced glaziers or builders. The real issue is ensuring the correct measurement for installing the splashback, because the toughened glass is not able to be altered at all. Preparation for your custom ordered splashback can take around two weeks from order date.
Splashbacks can be installed on a variety of kitchen surfaces, including over studs, plaster, or tiles. Keep in mind you will need to use coloured glass because unless the glass is totally opaque, whatever it is mounted over will still be visible. It is a good idea to apply clear silicon around the edges of glass splashbacks or whenever the glass makes contact with another surface, such as a cabinet or a table. As glass splashbacks are subject to many stringent standards, limitations do apply as to how it is shaped and cut so make sure you get the right advice before proceeding.
The right advice can make all the difference!
Call Us First For Expert Advice Before You Make A Decision