Mirror Splashbacks Brisbane and Gold Coast
Expert advice for your kitchen mirror splashback, servicing all Gold Coast and Brisbane Areas
Expert Advice On Mirror Splashback Design and Installation From Gold Coast To Brisbane
When used in the kitchen, mirrored splashbacks are able to provide an instant stunning and dramatic look and at the same time give your kitchen a practical, hard wearing surface that is always easy to clean.
Our All Quality Mirrored Splashbacks are toughened to Australian Standards and have a unique reflective coating that creates the same effect as a traditional mirror. Being a much higher quality toughed mirror means they can cope easily with both the heat and humidity that can occur behind a kitchen stove top and our quality mirror splashbacks will not be affected by moisture. This means they can also be used very effectively in bathrooms and will produce an instant dramatic effect no matter where they are used in your house.
Call us for fast expert advice on mirrored splashbacks
And if you require a free measure and quote, we will come to you anywhere in the Brisbane or Gold Coast areas
Contact us on: 07 5603 7700
Thinking about a mirrored splashback in your kitchen?

If you are wondering whether or not to use a mirrored splashback (rather than a coloured glass splashback) then read on (and once your finished reading, why not give us a call to discuss in detail whether you should use a mirrored splashback).
kitchen mirror splashback South BrisbaneWhy even consider the use of mirrors, especially in the kitchen? Modern interior designers love to use mirrors to give a feeling of more open space when renovating homes. They can also be used to reflect the outside environment so that more views can be easily seen from many more positions inside the room. There is also often a feeling of luxury entering a home adorned with walls of mirror in the hallways.
This modern design and the feel of mirrors when well placed in homes lend themselves perfectly to the Gold Coast's and Brisbane's vibrant and bright atmosphere associated with this region of Queensland. Mirror splashbacks when used correctly in and around the home are often a work of art and not just functional objects. When installed in South East Queensland homes they add a special quality that reflects our lifestyle and atmosphere for both you and your visitors.
Mirror splashback design ideas for any home!

With mirrors and mirrored splashbacks in particular available in so many shapes, sizes and designs, and the fact that they are usable in every room of the house, the more mirrors in the home the greater the ambiance created. A typical mirror splashback found here on the Gold Coast can be concave, or convex, round or rectangular, ornately edged, or without any edge at all, such as those found in a bathroom mounted on the wall behind the hand basin. If more opulence is desired, a mirror splashback covering the bathroom walls can create a stunning effect.
A full- length mirror, either free standing or placed on the inside of a cupboard door is perfect for using as a 'dressing mirror' or 'looking glass' and completes a stylish bedroom design.
All Quality Mirrored Splashbacks can add depth and additional size to any room, or when they are carefully tilted they can reflect a beautiful garden to look like it is right there in your living room. If your home is on the shoreline, a tilted mirror at an angle to capture the sight of the sea and waves which gives you the feeling of being on the ocean and enjoying the spray from the waves or aboard a boat.
CALL US NOW FOR A CUSTOM QUOTE AND DESIGN ADVICE: 07 5603 7700
Splashbacks as an art form

A wall lined with mirrors is an ideal way for encouraging visitors to feel spritely yet alert in a business environment. Even the gloomiest looking corridor appears light and welcoming by the firm investing in mirrors to brighten it up. Mirrors can create a magical atmosphere in any situation. This is why many of the Gold Coast holiday destinations look so appealing as you enter them; they are aware of the benefits of using mirrors and mirror splashbacks.
An alternative mirror splashback solution is one that can have digitally printed designs on them as these can be a most attractive alternative that adds a completely different vibe to a room, and can create an impressive effect when used on a door. They can also look particularly good when used as shower screens.
Cost effective mirrored splashbacks

Bathroom Mirror Splashback Gold CoastDecorating with mirrors is certainly an affordable room decoration for all budgets. Mirror splashbacks look very elegant when used as backings for showing off ornaments on a shelf, or else in a display cabinet in your living room. You can use a smallish round, or oblong mirror as a table centre piece and this can look very elegant with a vase full of fresh flowers or a bowl of fruit placed on it. Certainly, it is an ideal decor to use when inviting friends to dine and spend a pleasant time with you. Our mirror splashbacks are guaranteed quality.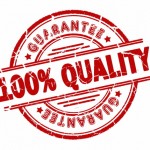 The Right Mirror At The Right Prices

If you are unsure of the type and style of mirror to use, then contact us for advice. For example, you do not want to hang a mirror that is too heavy in an area where a light mirror would look better. Don't be shy to take advantage of our experience with contemporary mirrored splash backs.
Call Us Now For a Fast Quote and Expert Advice
TEL: 07 5603 7700
Brisbane and Gold Coast Mirrored Splashbacks
Call Us First For Expert Advice Before You Make A Decision